In order to allocate shares against a particular person in Practice Manager, you first need to ensure that you have a relationship created for the shareholder. Please complete the following steps if you haven't already done so:
Launch Practice Manager.
Double-click on the relevant company/partnership.
Click on Relationships.
Click on Create Relationship.
In the wizard, select the related client/contact in the list. If the director/partner is not in the list, select the New option and create the director/partner


Note: You can select Client or Contact in the drop-down box
Click Continue
Select Shareholder from the drop-down list and then enter the Date of commencement
Click Continue and then Finish to complete this process.
Repeat the above instructions for all Directors, Company Secretaries or Partners you need to add as Shareholders.
Once the above has been complete, you will be able to create share classes and issue shares. In order to do this, please complete the steps below:
Click on Share Capital
Select New Class
Enter the Class of share, Currency and Nominal value of each share and then select Finish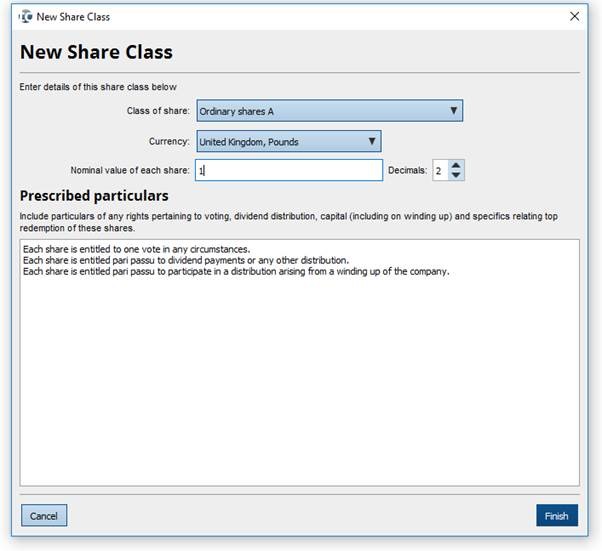 Click on Shareholdings
Note: Each Shareholder created in the Relationships section should appear in the shareholdings list.
Click on Allot Shares
Enter the Number of shares, amounts paid/unpaid and the Date of allotment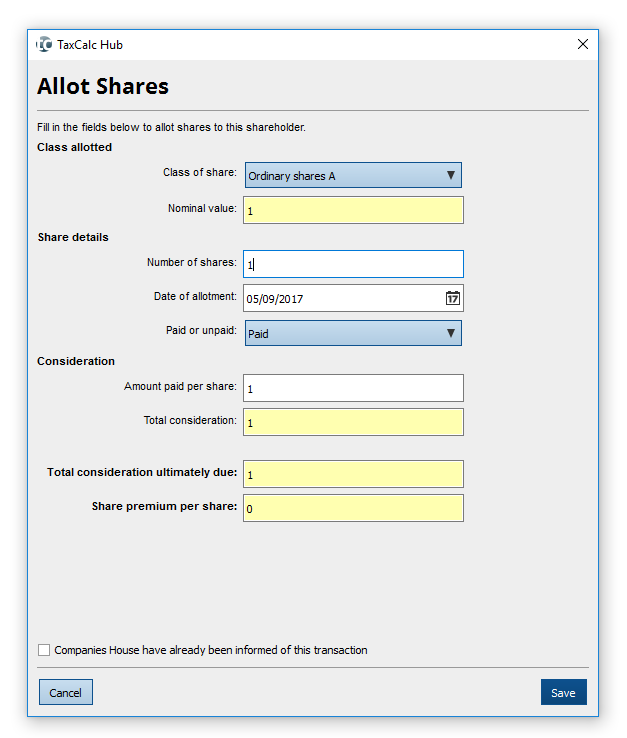 Click Save
Click Finish from the left-hand side menu and then select Finish and Save